A few weeks before the start of the school year, many students are still looking for accommodation. Flatlooker produced maps with rents requested from schools and universities.
In a few weeks, thousands of students will return to school or university banks and some are still looking for accommodation. The PAP notes that in most large cities it averages between €500 and €600 for a furnished studio.
"Nice, Lyon and Bordeaux exceed 600 euros and, of course, Paris currently exceeds 800 euros on average", specifies Corinne Jolly, president of the PAP.
Thus, in Paris it will be necessary to pay an average of €850, in Nice €670, in Lyon €610, in Bordeaux €600, in Rennes €560, in Marseille and Lille €550, in Nantes €540, in Montpellier €530 and in Toulouse and Strasbourg 520 euros.
For its part, Flatlooker, an online rental and rental management agency, analyzed rental values ​​close to schools and universities, for the lucky ones who won't have to travel far to attend classes. . The study is based on the rents observed in 2022 in real estate portals and takes as a reference accommodation a 25m2 furnished rented studio.
In Paris, rents easily exceed 900 euros
Thus, if in Paris it is necessary to pay an average of 850 euros for a furnished studio, according to the PAP, rents can actually quickly exceed this average close to the main schools and universities.
For example, a student who wants to live next to SciencesPo, in the prestigious 7th arrondissement of the capital, will pay 1009 euros. And if he wants to stay close to the great Creapole design school, located on rue de Rivoli in the 1st arrondissement, his rent will reach 1048 euros on average.
Some rentals are more reasonable. Students at Ecole 42, based in the 17th arrondissement of the capital, will pay 986 euros for accommodation close to the school and those at the ESTBA biology school located in the 20th arrondissement 925 euros.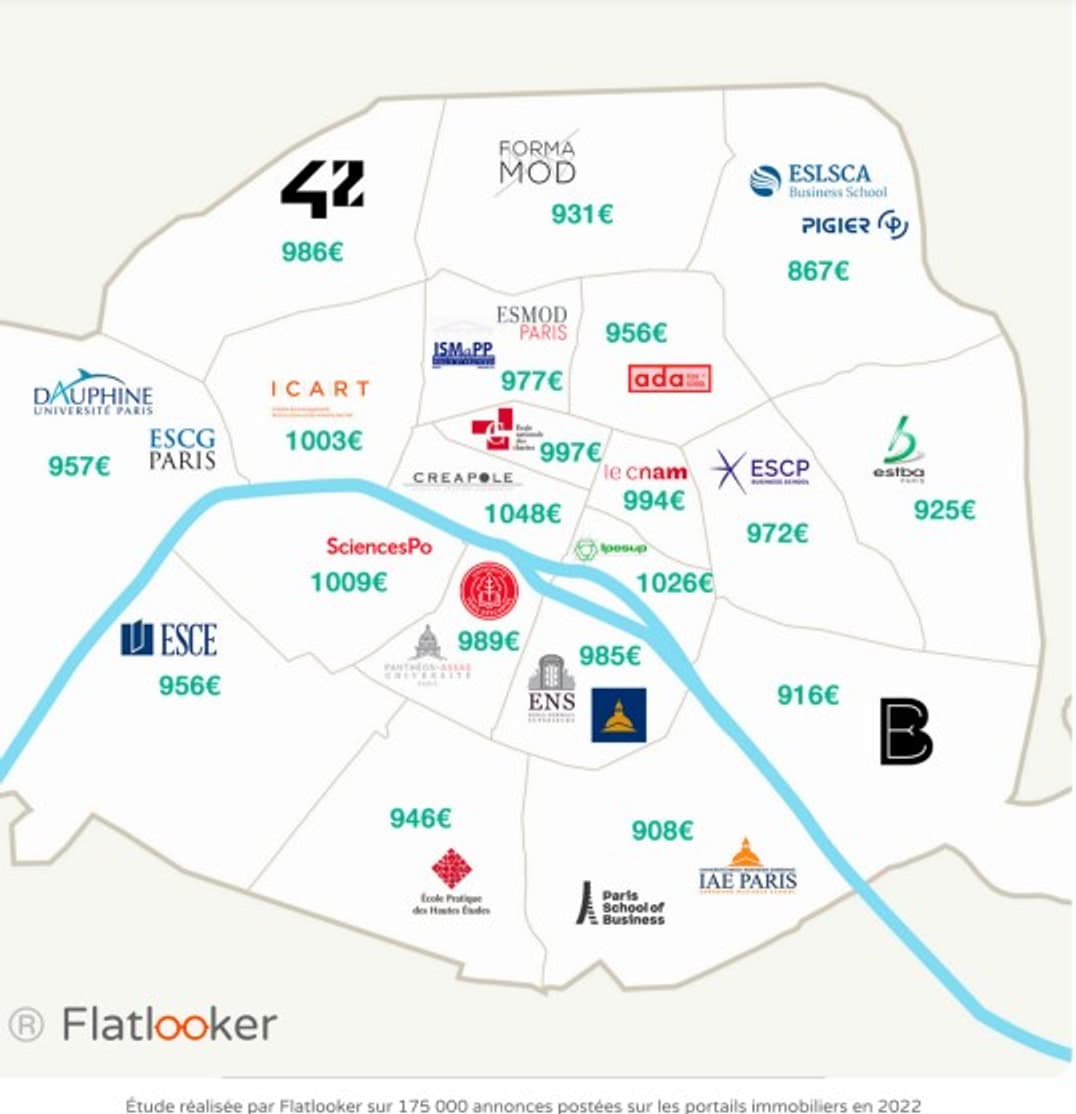 In Lyon, the relatively homogeneous rents
In Lyon, rents are relatively homogeneous. In fact, students from SciencesPo Lyon, Université Lumières Lyon 2 or even Cnam will pay 645 euros. Those from the engineering schools CPE Lyon or Insa will pay 674 euros. Those from ESPI and ESUP management schools will have an income of 651 euros.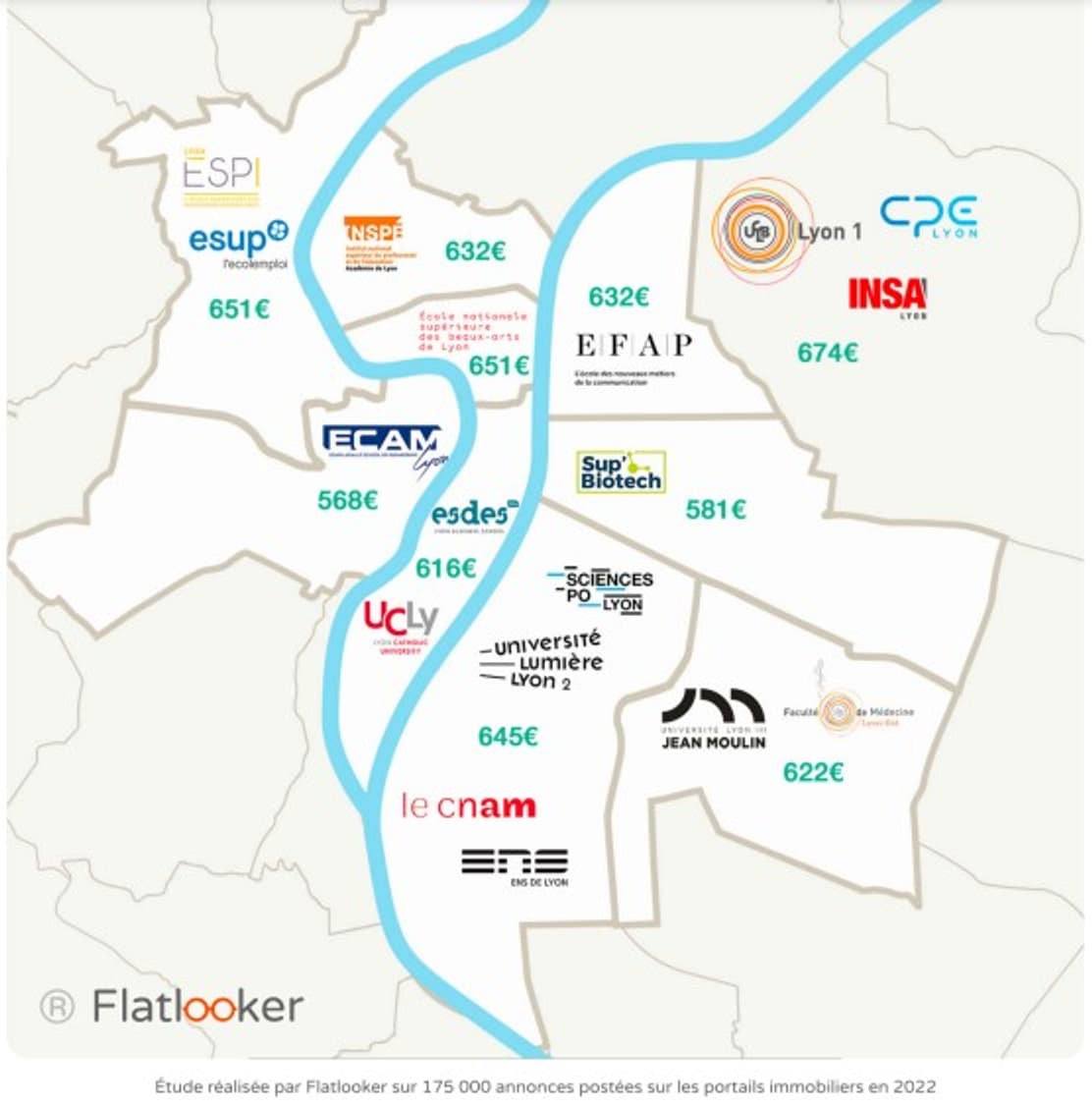 In Marseille, count between 550 and 650 euros
In Marseille, rents are within a range close to that in Lyon, with disparities of around one hundred euros for our studio. Students at Centrale Marseille of the Esimed School of Computing will thus pay 576 euros. Rents are relatively similar for Digital College and ORT students (571 euros).
It will be necessary to pay a little more than 600 euros per month to stay close to the National School of Landscape (602 euros), the School of Journalism and Communication of Aix-Marseille (613 euros) and the ISEN School of Engineers (633 euros).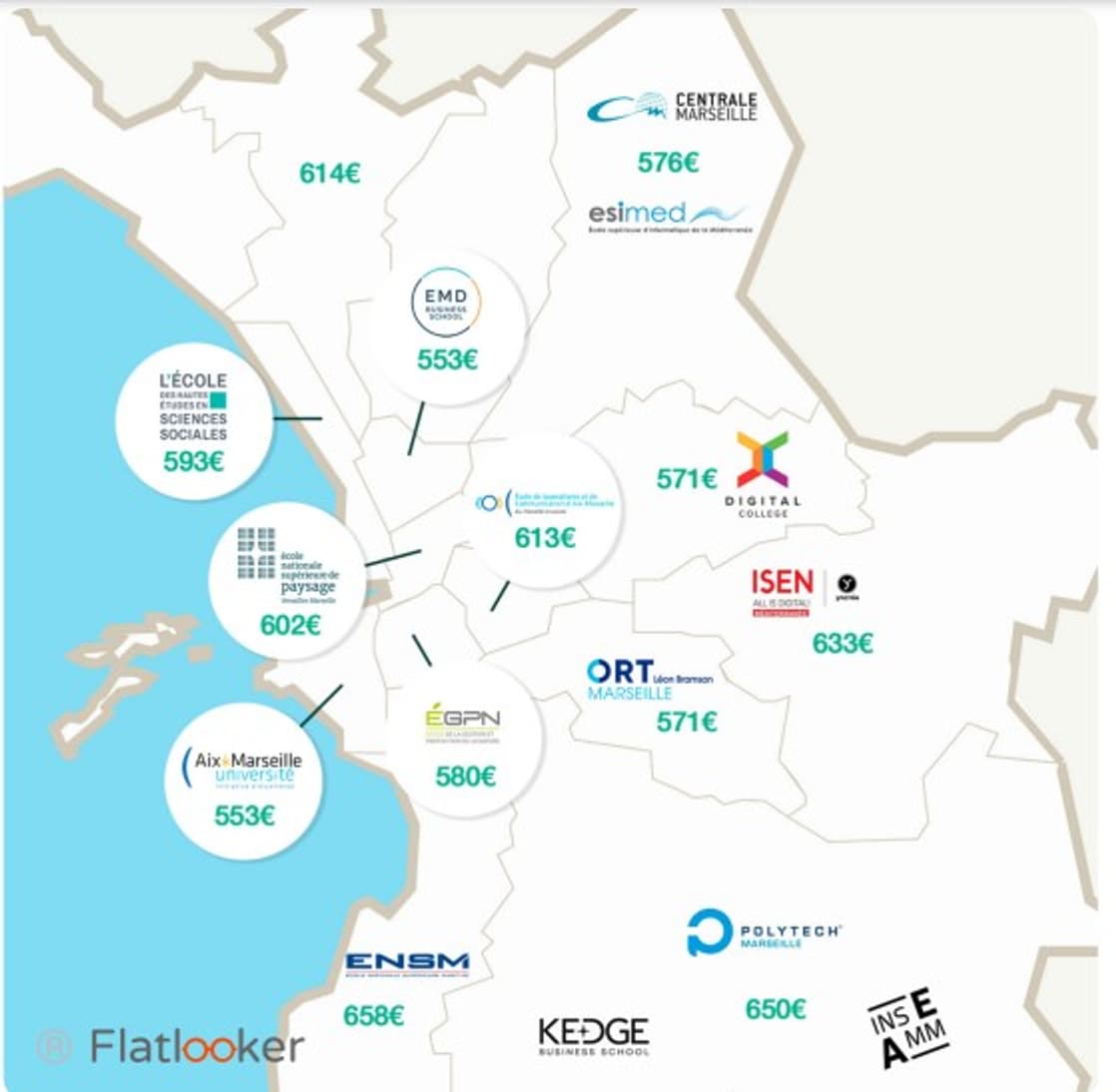 In Lille, a concentration of schools and rent levels
In Lille, schools and universities are grouped together within a very tight perimeter, so there is not much difference between rents. The Skema and SciencePo Lille business school district has rents of 582 euros, that of the University of Lille of 595 euros and the Catholic University of Lille and the Epitech computer school of 587 euros. More remote, the neighborhood where Centrale Lille is located has a rent of 629 euros.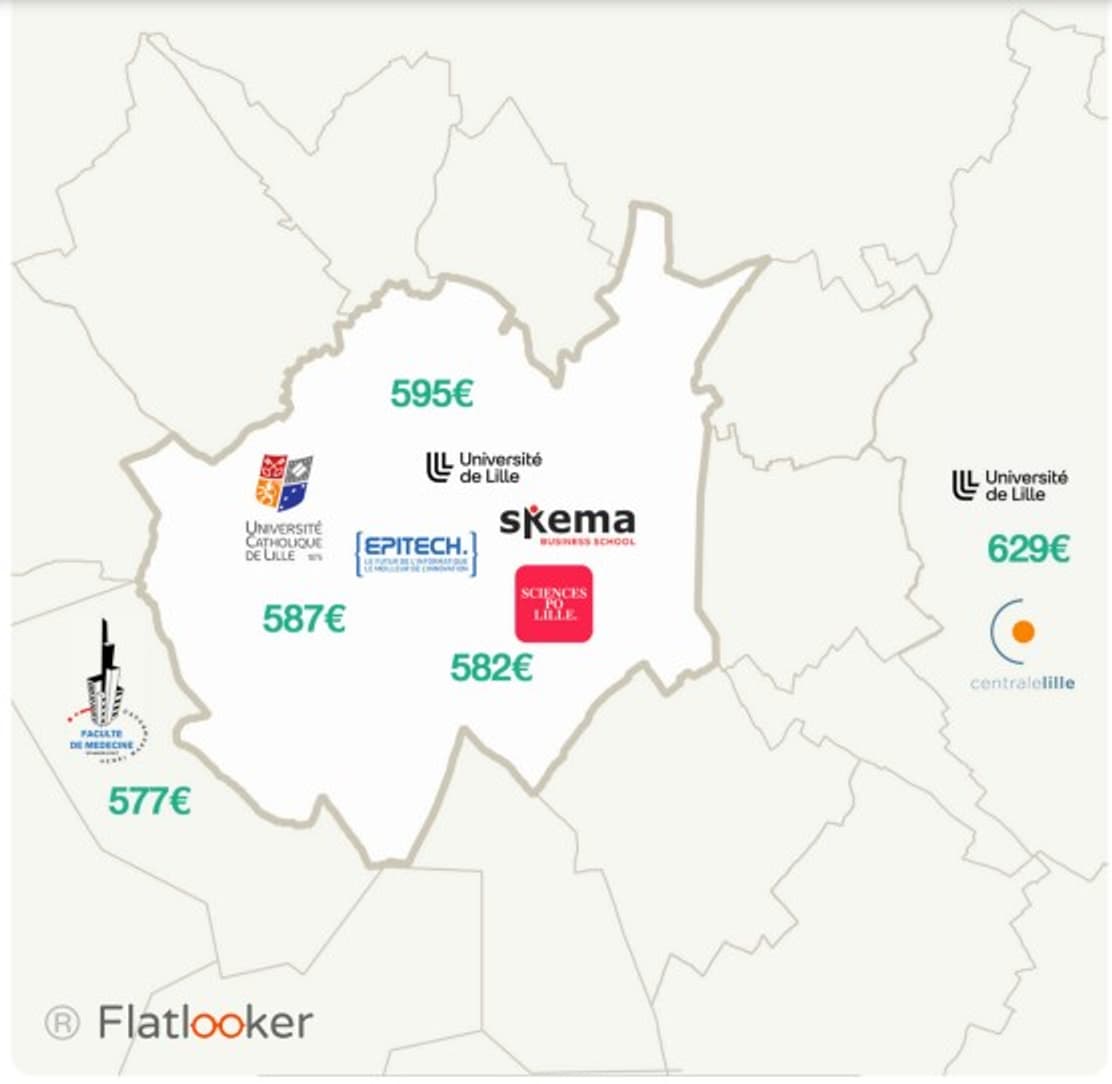 More than 600 euros for accommodation in Bordeaux
In Bordeaux, you have to pay around 670 euros in rent to stay close to the INSEEC business school, the IJBA journalism school, the University of Bordeaux or the Institute of Vine and Wine Science. Efrei's future engineers will pay a little less (658 euros) to stay close to their school.