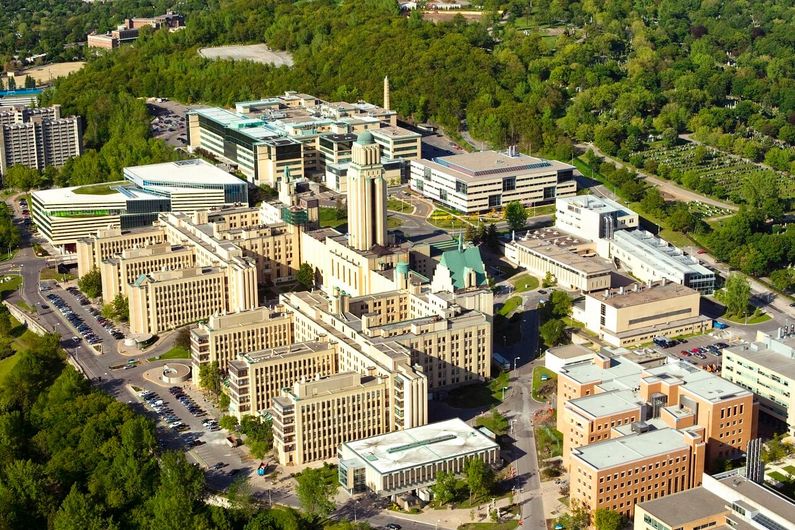 Credit: University of Montreal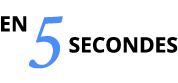 UdeM will take advantage of the graduation ceremonies that will take place the week of August 21 to bestow the highest university distinction on five personalities.
In keeping with university tradition, the Université de Montréal will honor five personalities from the health and social services sector, the world of education and the sphere of management and sustainable development, awarding them an honorary doctorate. place at the end of August at the Palais des congrès in Montréal.
"These women and men, through their commitment, their research and their teachings, make our society a better world. Through their influence, these personalities become excellent ambassadors for our university and sources of inspiration for our entire community," said Daniel Jutras, Dean of UofM.
Daniel Guitton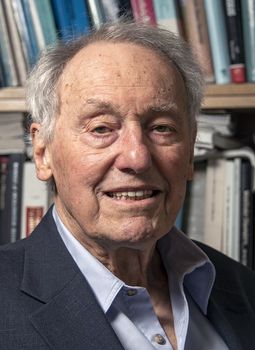 A professor at McGill University and the Montreal Neurological Institute-Hospital since 1977, Daniel Guitton has dedicated his research to an important issue in systemic neuroscience, that of understanding the link between visual movement and body orientation systems.
His work focuses on how the neural circuits that trigger eye and head movements lead the fovea, the area of ​​the retina where detail vision is most accurate, to focus on the dominant aspects of the visual world. He is also interested in studying visuomotor deficits in patients with neurological disorders.
This great work contributes to a better understanding of the structures and mechanisms involved in stable and coherent vision and allows to better determine the treatment and rehabilitation routes for patients suffering from visual dysfunction.
He is the author of numerous scientific publications and was elected a Fellow of the Royal Society of Canada in 2004.
Daniel Guitton will receive his honorary doctorate at the convocation of the School of Optometry, which will take place on August 21 at 10:30 am.
Britt Mari Barth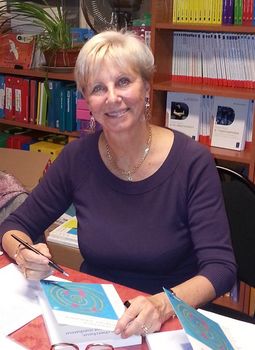 Professor Emerita at the Faculty of Education at the Catholic Institute of Paris, Britt-Mari Barth is interested in the teaching-learning process, in particular the role of the teacher in the socio-cognitive mediation of learning. Her work has led her to develop a pedagogical approach that is known as "concept construction".
This approach, both practical and theoretical, seeks to take into account, as a whole, the individual who learns, placing learning in its cognitive, affective and social dimensions. It is part of an ethical vision of pedagogy: to build knowledge is to build the person.
Britt-Mari Barth's skills and experience are recognized far beyond our borders. Three of her works Learning about abstraction, Knowledge under construction and Student researcher, mediator teacher: giving meaning to knowledge, are regularly republished. Her writings have been translated into eight languages ​​and are considered educational reference texts.
Britt-Mari Barth will receive her honorary doctorate at the convocation of the Faculty of Education, which will take place on August 22 at 3:30 pm.
patrick carpenter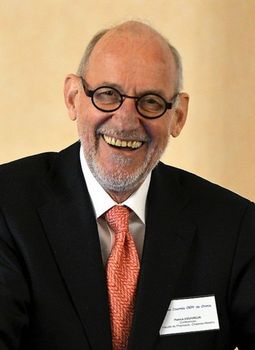 Professor of Pharmacotechnology and Biopharmacy at the Paris-Sud University, Patrick Couvreur is a member of the Institut Universitaire de France and held the Chair of Technological Innovations at the Collège de France.
His research is interdisciplinary and stands at the crossroads of colloid physical chemistry, polymer chemistry, galenic pharmacy and experimental pharmacology, with the aim of designing new drug delivery and vectoring systems.
It is at the origin of several innovative ideas and scientific advances, especially in the 2000s, the use of squalene, a natural lipid that, combined with a medicinal active ingredient, has the property of spontaneously forming stable nanoparticles.
The most cited French researcher in the fields of pharmacology and toxicology, he is the author of 8 books and 500 articles. Many distinctions crowned his prolific career, such as the Prix Galien, considered the equivalent of the Nobel Prize in biopharmaceutical research.
Patrick Couvreur will receive his honorary doctorate at the convocation of the Faculty of Pharmacy, which will take place on August 23 at 10:30 am.
Minnie Gray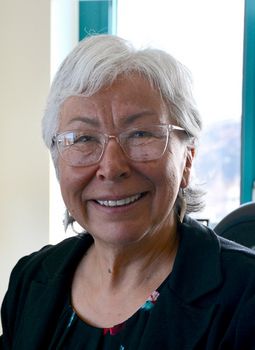 Born in Kangirsuk, a small community on the shores of Ungava Bay, Minnie Gray has had a remarkable career focused on three issues that are dear to her: education, the future of youth and autonomy from power.
She was director of Hospital Ungava from 1991 to 2000, then the main negotiator in the tripartite discussions for the creation of a government in Nunavik. Since 2013, she has been Executive Director of the Nunavik Regional Health and Social Services Council.
Minnie Gray is particularly sensitive to social issues affecting Nunavik's youth, such as equitable access to education, safe health and social services, and access to intervention programs designed to encourage perseverance, education, prevent suicide and parental neglect, and improve the situation of young people struggling with addictions or victims of abuse.
Within the Nunavik Regional Council of Health and Social Services, she has led several projects focused on the education and mental health of Inuit youth.
Minnie Gray will receive her honorary doctorate at the convening of the Faculty of Arts and Sciences, August 25 at 3:30 pm.
Pratima Bansal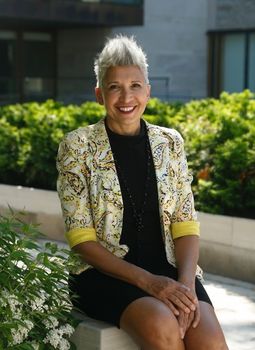 Pratima Bansal has been Professor of Sustainability and Strategy and Canada Research Chair in Corporate Sustainability at the Ivey Business School at Western University since 1999.
His research focuses on the steps companies take to be profitable and sustainable. With their collaboration, it introduces innovations that aim to improve its sustainability and establish a better balance between profitability and long-term social interests.
Pratima Bansal is working to deepen research in this area and link it more to practice. It is in this sense that, in 2003, she founded the Business and Sustainable Development Network, which brings together 35,000 members of research and management practices committed to advancing sustainable development through business.
Vice President of the United Nations Principles for Responsible Management Education initiative, she chairs the Council of Canadian Academies' committee of experts on circular economy.
Pratima Bansal will receive her honorary doctorate in the call for the 3rd cycle, which will take place on August 26, at 10:30 am.
Honorary Doctorates were also awarded by UofM to Nathalie Provost and Mostafa Terrab during Polytechnique Montréal's graduation ceremony last June.
Media relations