[Article partenaire] For final year students, the time to choose their studies is approaching. For some, the desired course is still unclear. Which training to go? Which school to choose and how to enter it?
If the path of commerce and management interests you and you want to study at a French school, several establishments offer post-baccalaureate courses or after a preparatory class. Some also offer training with a strong international dimension, as is the case of IÉSEG, a management school located in Lille and Paris.
why choose theIESEG ?
IÉSEG offers a wide range of courses, from post-baccalaureate to doctorate. In particular, the school offers two courses accessible directly after the baccalaureate: the Bachelor of International Business and the Grande École Program.
IÉSEG's generalist and high-level courses are recognized in France and internationally. Throughout their training, students delve deeper into the different aspects of management to later reach managerial leadership positions. Upon leaving school, students can claim hundreds of different jobs, in marketing, commerce, auditing, finance or entrepreneurship, to name just five.
An internationally oriented school
One of the great strengths of IÉSEG is its international dimension. Watchword: " internationalization at home ». From the first year, students are immersed in an international environment and a strong cultural diversity thanks to the presence of many foreign professors and students. IÉSEG students must also validate a "Cultural Diversity Passport" and have the opportunity to choose electives related to intercultural skills. The objective is to train managers who are open to the world, adaptable and ready for international positions.
In addition, throughout the course and from the first year, students are required to carry out four internships in companies, either in France or abroad. They must also complete a period of study abroad at one of 323 partner universities in 76 different countries.
Grande Ecole Program or Bachelor of International Business?
The two programs cover, in substance, similar topics: economics, mathematics, statistics, law or even modern languages ​​for the common core. The programs also make it possible to learn new disciplines such as finance, strategy, negotiation, human resources or even marketing.
The big difference between the two programs is the duration: the Baccalaureate, by nature, lasts for three years and confers the degree of licentiate (the BIB is approved by the Ministry of Higher Education and Research and has the degree of Licentiate). As for the Grande École Program, it lasts for more than five years, thus giving the title of Master (the PGE is approved by the Ministry of Higher Education and Research and has the title of Master).
For the Bachelor of International Business program, courses are taught 100% in English from the first year. The PGE program offers a more gradual path, with the first year consisting of French and English courses. From the second year onwards, however, all courses are in English.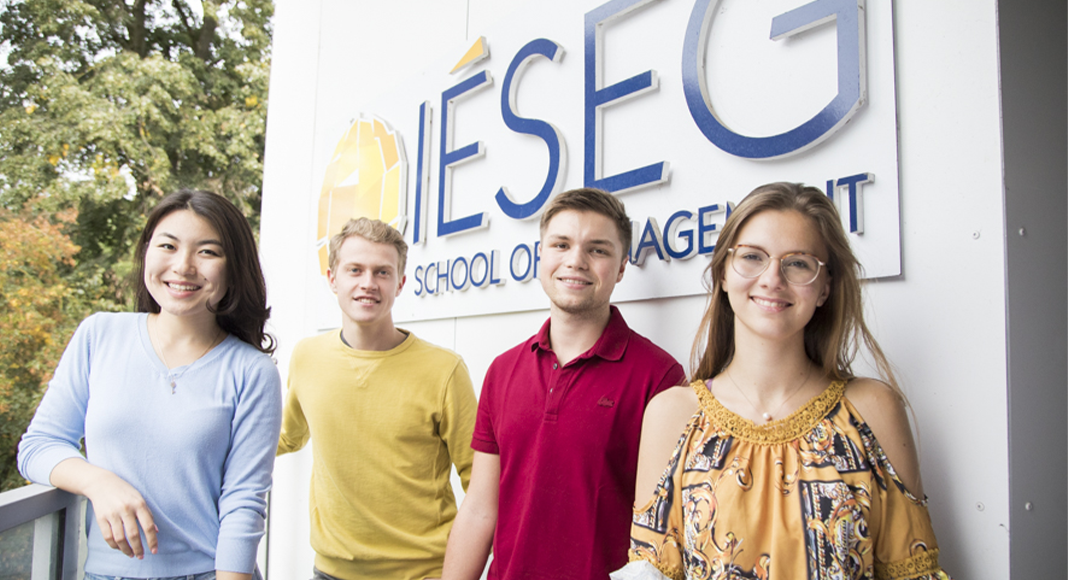 How to integrate theIESEG ?
To join IÉSEG as a post-baccalaureate, two possibilities are available to you:
For the Grande Ecole Program, you must pass the ACCES competition (for the French baccalaureate). Registration for this year's competition is now open and will take place on the April 7, 2022 (please note that events will take place in Paris time zone!)

For the Bachelor of International Business, admission is by file via Parcoursup.
In the case of a degree other than the French baccalaureate, you can apply directly online in the IÉSEG app.
If you have any questions about admissions, do not hesitate to contact IÉSEG:
👉 Admission after a French baccalaureate: Morgane Deroncq, [email protected]
👉 Admission after another degree: Yash Ruia, [email protected]
—————-
Note: "partner articles" are not articles by the French Morning editorial team. They are provided or written by order of an advertiser who determines their content.